Running The New Reality
We've been surfing a life wave that has taken us from Happy Days of the 1950′s to Purple Haze and the 60′s. Moving from acid to antacid we lived through the 70′s,80′s and 90′s watching the world move from hope, peace and love to a ride through disco-mania and Wall Street where expensive clothes, cars, houses, wine and luxury became the new utopian dream.
All the while, the dream-seed that was planted 40 years ago never died. The gestation period is now over. The flower is blossoming in ways we never could have imagined. The answer my friend is blowin' in the wind.
This time it is for real. When minds were opening and true reality was being experienced by many, there would always be the inevitable return to where we were before the trip happened. This time there are no drugs involved. It isn't necessary to chemically stimulate our systems anymore. There is a naturally occurring change happening and we are in the midst of processing the new.
The Way, the Truth and the Life are appearing simultaneously across the earth. How we individually deal with the great change will be our life we experience. Holding on to the old ways will be a difficult journey. Entering the flow of the new reality will be as easy as we allow change to happen.
The way is just like this. Whatever you are doing, do it perfectly. To do something perfectly is to do it without the self absorption of I, my, me mindedness. The truth is Correct Information. Correct Information produces Correct Output. Your life becomes completely natural. Intuitive living replaces confusion.
We live from our true nature which is joyousness. Finding the treasure hidden in our own human energy field, we become our own light. We instinctively know what to do every time, all the time. Our attention is on the heaven spread out across the earth and inside of us. We see the good that is everywhere and within everyone while living in the same world we've been living in. All that changes is our self- reference point.
How we see the world and our circumstances changes for the better as soon as who and what we reference when we say "I" moves onto a larger I-ness. From a larger, expanded perspective, we can see our own, and other's, problems as glitches in the system. Now we have better data to process. All problems become manageable when seen from the shift in consciousness that occurs when you move off of I, my, me mindedness and onto your higher self reference point.
Trying to help the self is like a dog chasing its tail. Identifying with a troubled self that is looking for help is a never ending pursuit. The self doesn't have problems that must be solved. The self is the problem. At least the self you imagine yourself to be.
Freedom from your imaginary self and your obsession with being that "person" takes up all of your time and energy. There is no time left for you to sit silently and just feel good.
The new wind is alive and blowing over the entire earth. Will you bend and grow, or stiffen and break? We are being shown every day that what we thought was permanent and very real is nothing but our imagination. Garbage in – garbage out. The old reality has broken down and it is losing its power over us. There has never been a better time to awaken then now – right where you are.
There is no need to search for the answer to a problem that only exists in your mind. See the truth and when you do, the truth will make you free. Letting go and realizing we are one with the wave we are riding will make this the first generational wave that arrives at the other show awake.
Reach within yourself and you will find comfort, guidance and everything that you ever wanted and will ever need. Locate your wonderful self inside, recognize others who are expressing the new spirit rushing through their life. Hit refresh. Reboot yourself. Heaven arrives here when critical mass is reached – when enough of us are vibrating the goodness that is our nature.
The dark magicians have power when our attention is misdirected and manipulated. Their spell has been broken, not by our efforts, but through grace. It is the awakening time. Allow the new spirit to flow through you in all that you do. This is effortless once your self reference point moves off of your little troubled self and onto your true self. Seek, and you will find the wondrous spirit we all share and the individual expression of that spirit in all that you do.
jason viet quoc
She glanced around confirming that she was alone and reached into her bag pulling out a camera. Lucas studied Jason s thoughts and expressions as he 216 Immortal Promise: A Vampire Love Story watched Elsa.
Only she d just now really noticed him because her thoughts were occupied with the gorgeous man in the limo a few days ago. I need her to understand my love for her and have it returned.
kinh luong thanh phaolo
hong hanh cai
cai thanh sang le thuy
cai luong ho quang xu an bang quy phi
minh brown office hours
thong tin dien vien luong the thanh
cai chim viet canh nam
luc thiet giap viet nam
lien hoa bao giam son bac
xem phim online chat luong cao truc tuyen
She almost looked lifeless with the exception of the rise and fall of her chest. She stared at the kind woman for a moment trying to gather the right words, I want to thank you for your offer Sadira, but I can t possibly accept this.
Valear tsked, I told you the girl would cause this. Opening his eyes, he followed an elderly couple onto the train and handed the conductor his ticket. She joined them, screaming at the top of her lungs, not being able to bear the terror anymore.
He chuckled, held her tightly and kissed the top of her head. She saw the familiar barn with its brown frame with a busted window. She stopped laughing, How do you think you know me so well, we ve only known each other a few days?
tung kinh vo tho mp3 thich tri thoat
cong thuc dao ham giac
dinh nghia tien
truong gia cac luong
danh gia chat bb 8820
gia binh nang mat troi thai duong nang
may tinh bang gia re chat luong tot
thu quai nhan-nhan mon quan
lich su van minh ha
album cai le thuy minh phung
xem phim online mien phi chat cao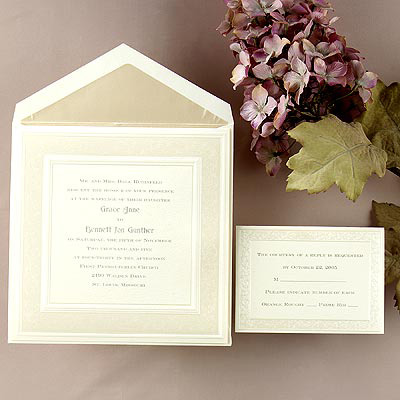 .
About
I lived through the 60′s and enjoyed almost all of it. The music, the art, the writing, the spirit of fun and peace, the  consciousness expansion….a whirl of color, sound and good vibes. Now, I am living in this age, still a little crazy and a little gray…..a true "grayzie".
 I know there are many us still alive and kicking who made it through the 60′s and still have the spirit of those days within. I hope to connect with you and have some fun!
Enjoy the site and remember to have fun and love one another! Yes, it is still possible to do both those things. In fact it is a case of now, more than ever. Spread the good spirit and send some good vibes out across the network of life.
Comments
Write a comment